You will remember your holiday in Kastelruth with fondness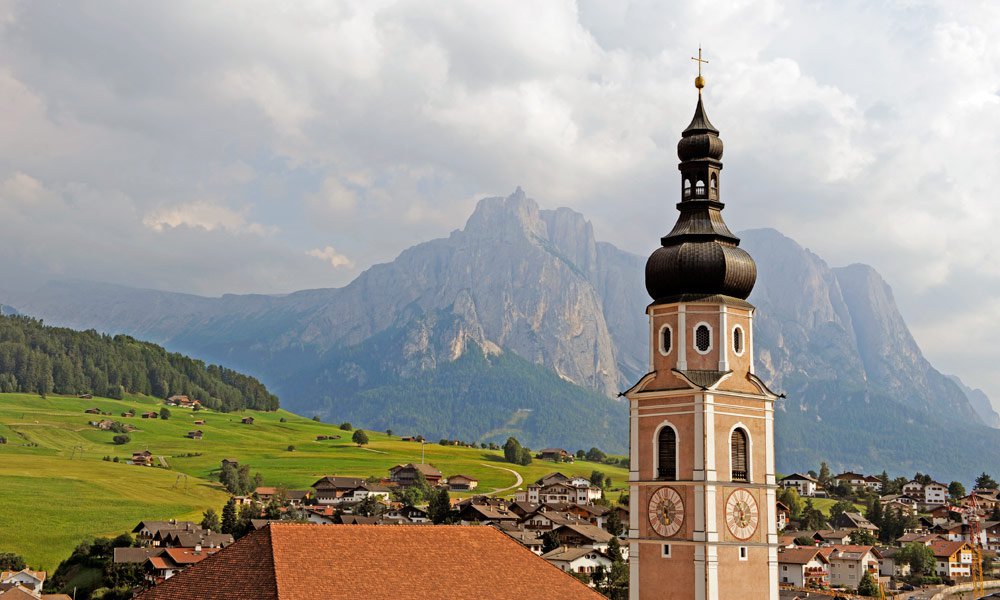 Kastelruth is a sunny market town with about 7000 inhabitants. It is located amidst South Tyrol's Schlern Mountains and the Dolomites, about 58 km away from Bolzano. Kastelruth consists of eleven parishes, one of them of course being St. Valentin, home of the Singerhof. Runggaditsch and Überwasser are Ladin speaking parishes. The Seiser Alm makes up almost half of the municipality and is a nature preserve with a unique flora and fauna. Explore the Seiser Alm and also the Nature Park Schlern-Rosengarten and get carried away by the breathtaking landscape and the magnificent mountain panorama on your holiday in Kastelruth!
Kastelruth offers both nature and culture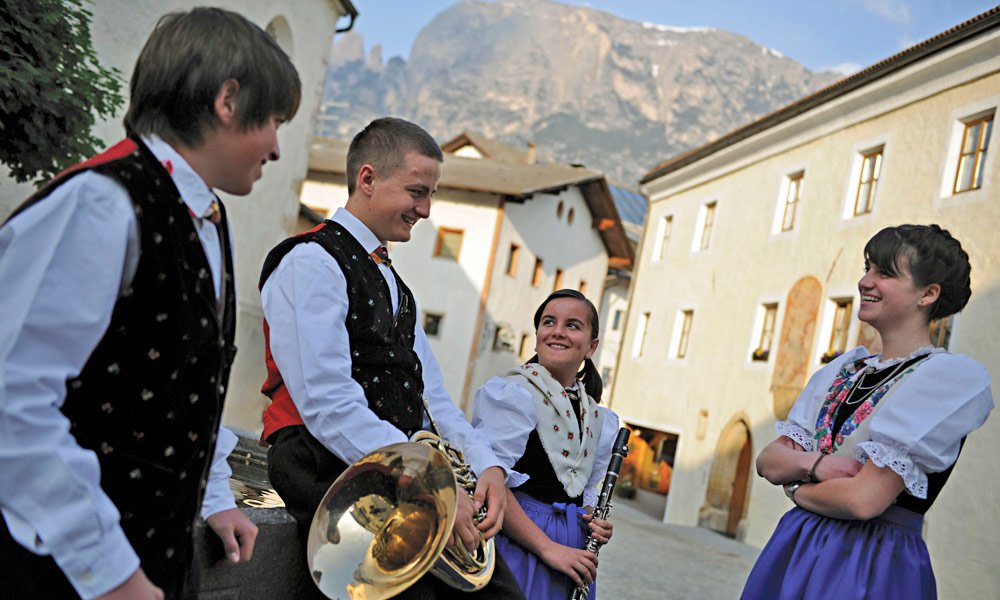 A holiday in Kastelruth is recommended not only for nature lovers but also for art and culture fans. At numerous annual events like the Oswald-von-Wolkenstein-Ride late May/early June or the Kastelruther Spatzenfest in mid-October you have the opportunity to get to know the country and its people during your holiday in Kastelruth. Visit the main town and admire the historic centre with its splendid mansions and other sights like the parish church St. Peter and Paul. In winter you have the opportunity to savour regional specialties on Kastelruth's beautiful Christmas market, which convinces with its pleasant atmosphere – it is small but it has a lot to offer and will get you in the mood for Christmas.